I'm always finding and buying ruined ornaments on ebay, used to be just because they were hard to find, and the "I might never see another one so I'm just going to buy it" impulse.
I got a bunch of these together, and I figured since I really didn't have that much to lose, I'd try to restore a few of them myself, and I wanted to share the results with you guys.
I gathered my materials;
"Goof Off"
Paint thinner
Some asinine amount of Q-tips
Model paints (I can't believe they make an
exact
match to Oldsmobile red!!!)
Eye-glass screwdriver (really tiny, to pop the badges out of the emblems)
T I N Y paintbrush for the silver lettering, small size for the red.
So, here's how it started. (The header panel emblem off my car was the worst; so faded it's
gray
)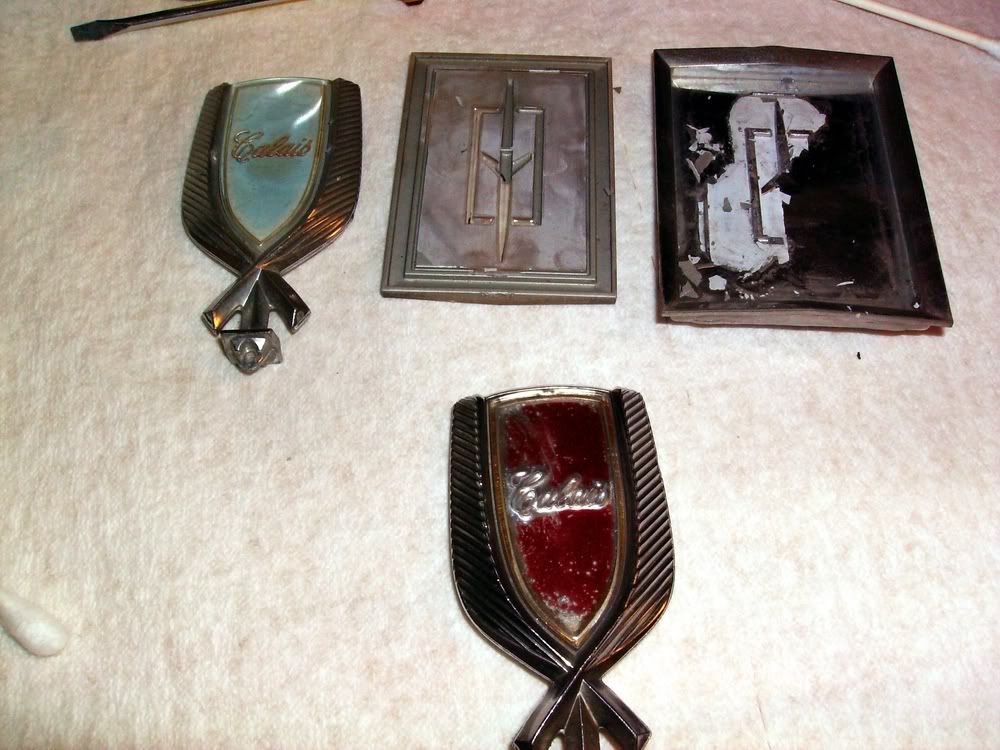 Digging in with some super-solvents and Q-tips.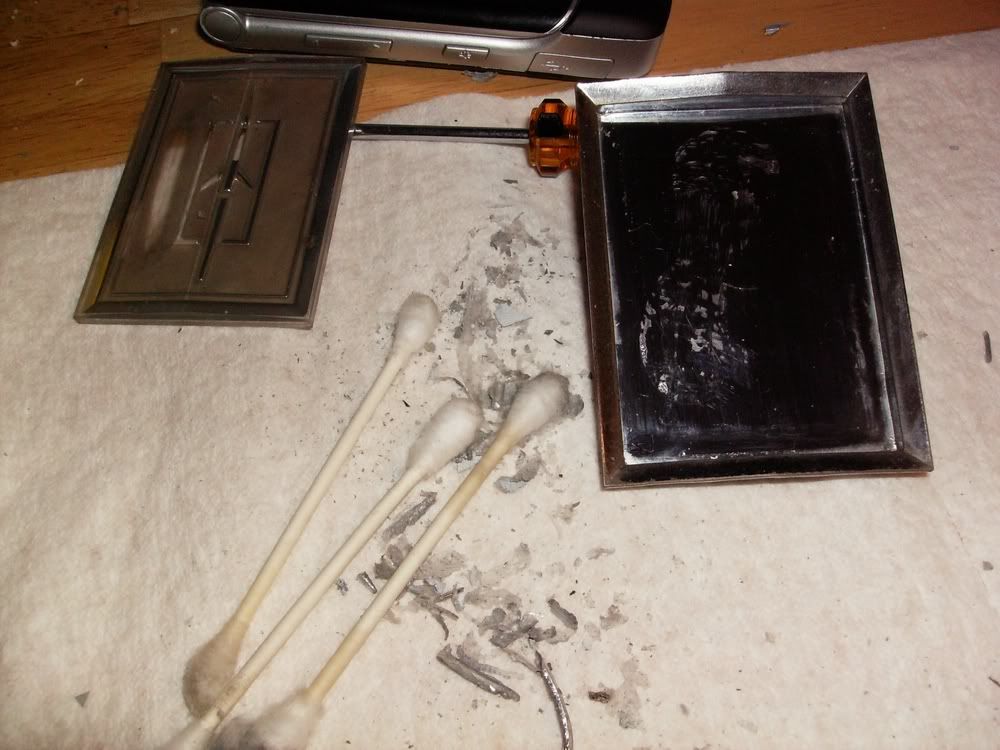 Success! Not perfect, but I brought this bastard back from 30 years in the grave.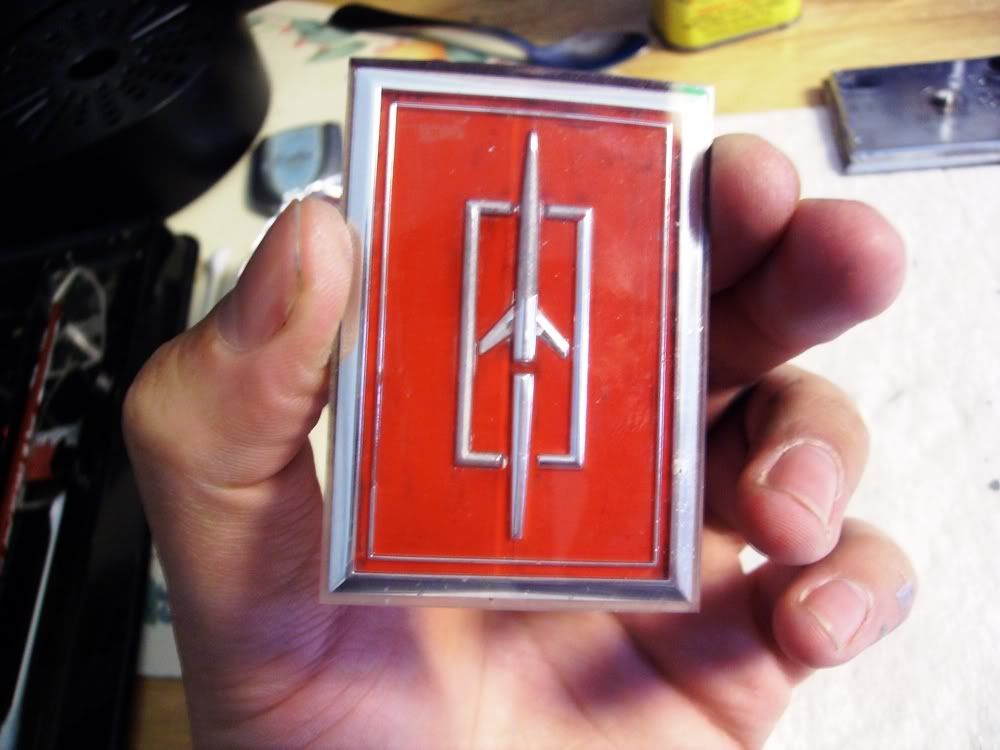 Now for the extra hood ornaments.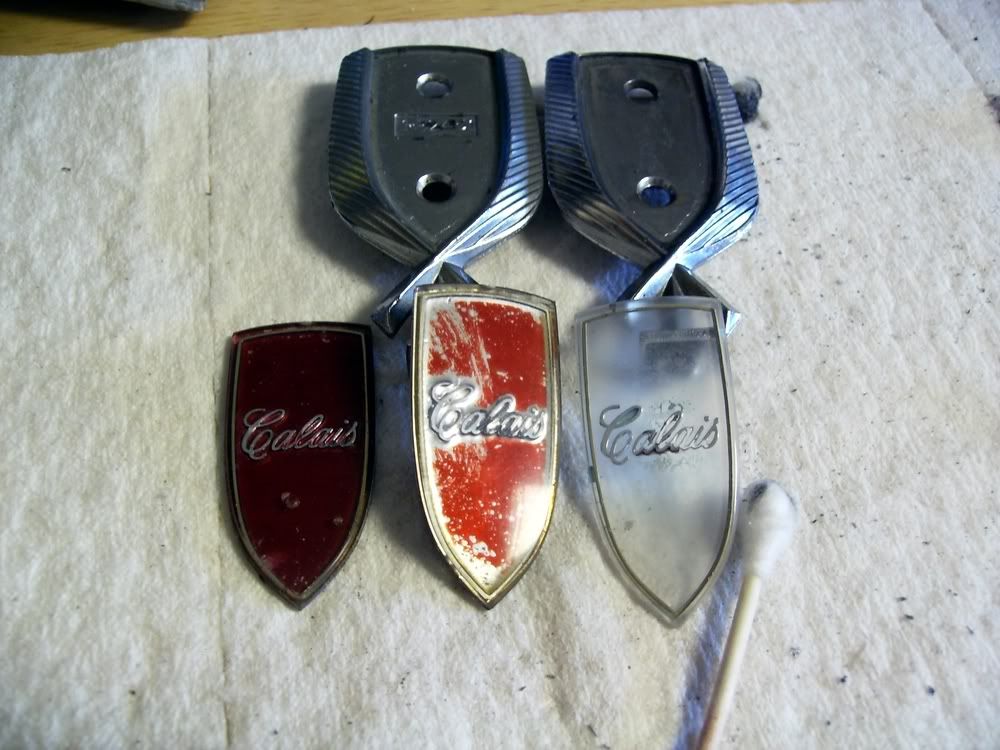 The damage. . .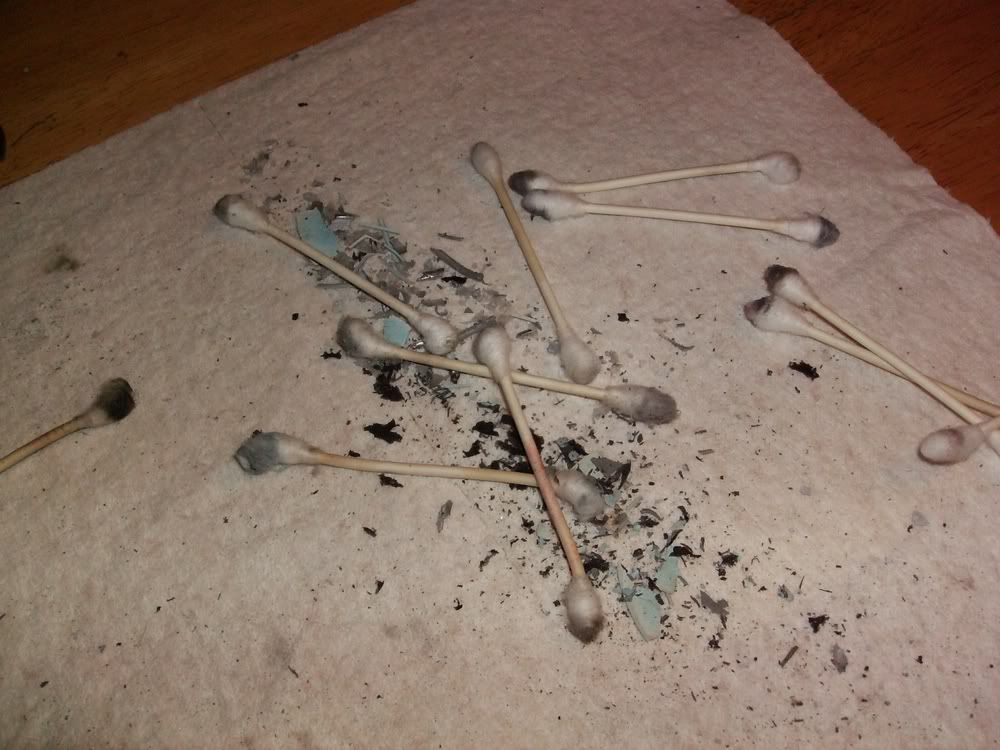 . . . and the fruits of my labor.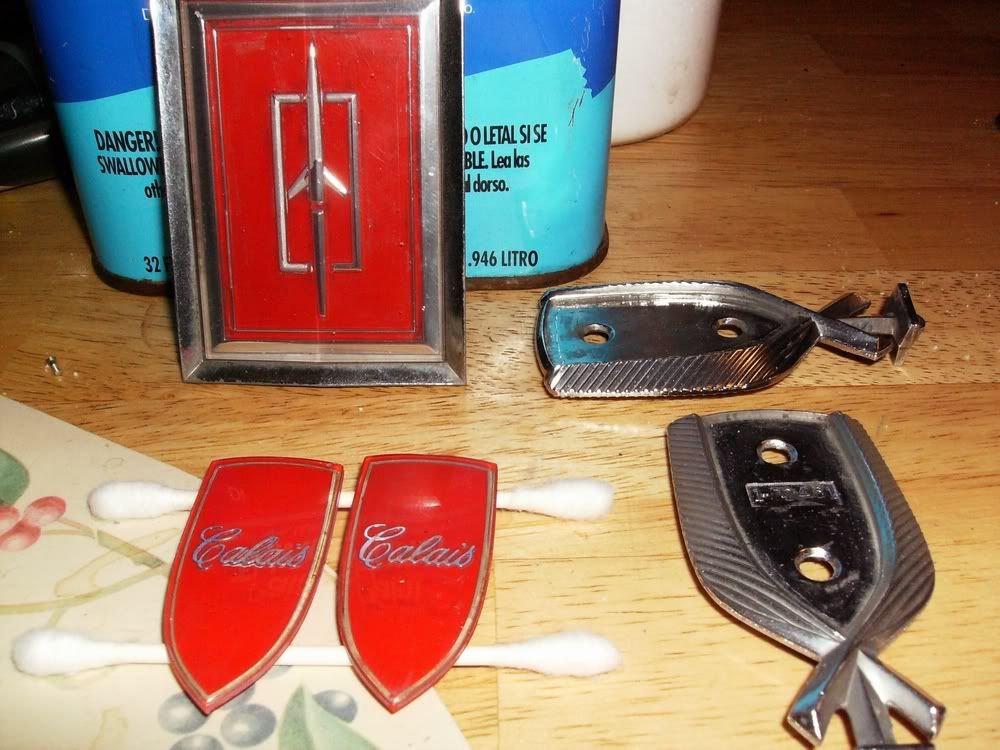 My collection of hard to find emblems and whatnot so far.
Everything except the wheel emblems, which are aftermarket, and the Jackal badges which I machined myself, were restored by me.