shortened the arms and did a few things to correct the suspension geometry, we can fit 295's up front though turning radius suffers lol
upside is the 9* kpi and 7* caster (1" offset axle centerline for additional stability) and SLA give us beautiful camber curve and anti dive/rise that should make corners quite fun. with the 8" crosslaces the scrub radius is 1" positive going to near 0 with the rims widened to 10" (or future wheels)
being able to move the caliper inboard for the smaller rotors should allow us to get custom 15" rims with 10-12" wide barrels up front and 16" out back along with the greatest selection of relatively cheap 15" slicks for putting down some serious power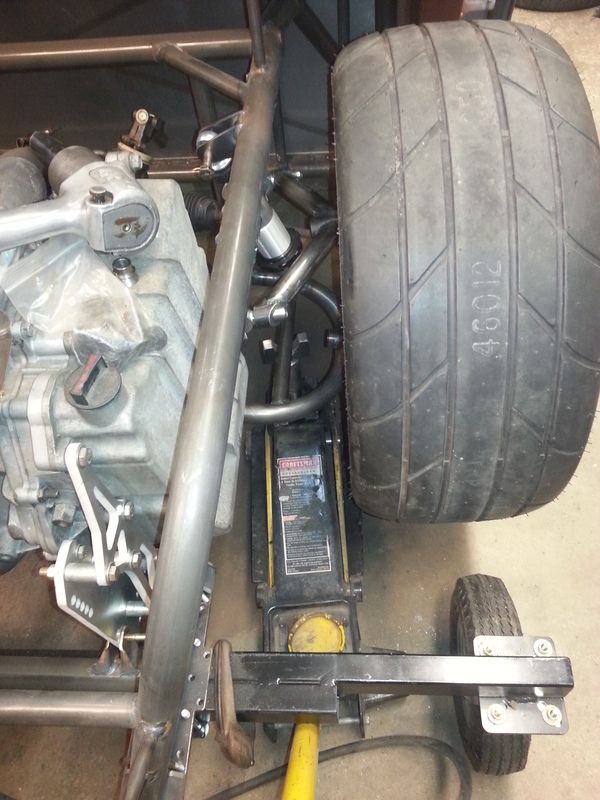 ohhhh yeah...though we really need to widen the crosslaces to 10"
nice thing about full adjustability is that we can change the flange to flange distance.
245's give us full turning on crosslaces though im sure the car will look sweet with a rake..
we can shove 255 mt's on the front since the 295's fit easily out back while we get it running.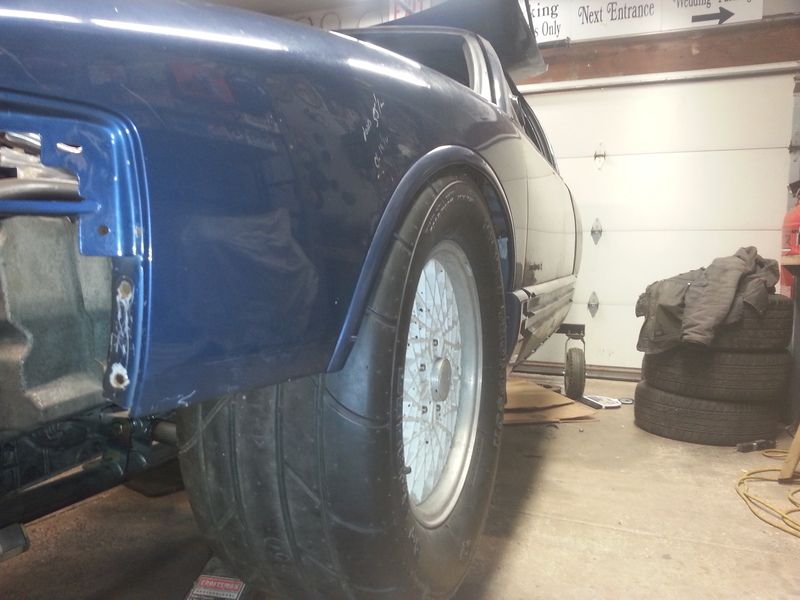 the lack of hood clearance really makes a case for going turbo....though if we drop the engine and trans pan bellow the rails we hope to at least stuff the SS under the steel hood with maybe just cutting the underhood brace....we'll just use more nitrous to make up for the lack of IC with the 2.6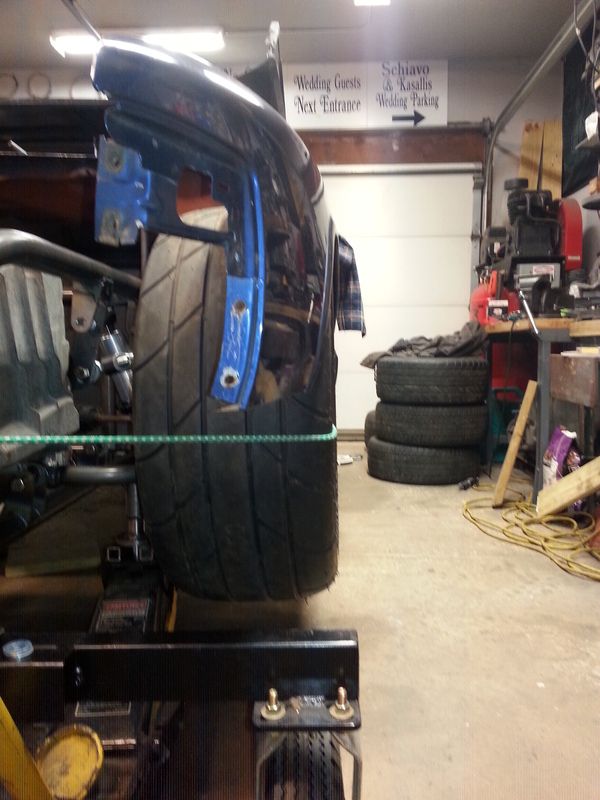 4wd kicks ass....4wd ride height....nahtsomuch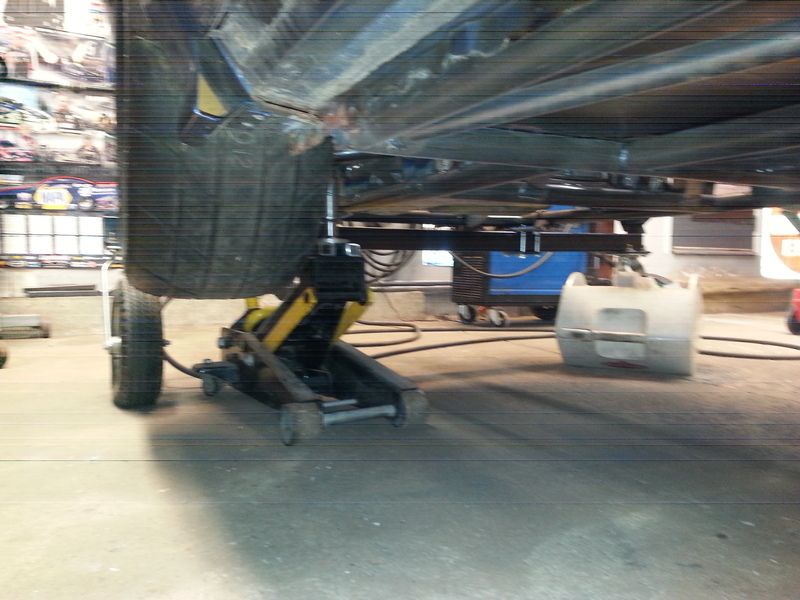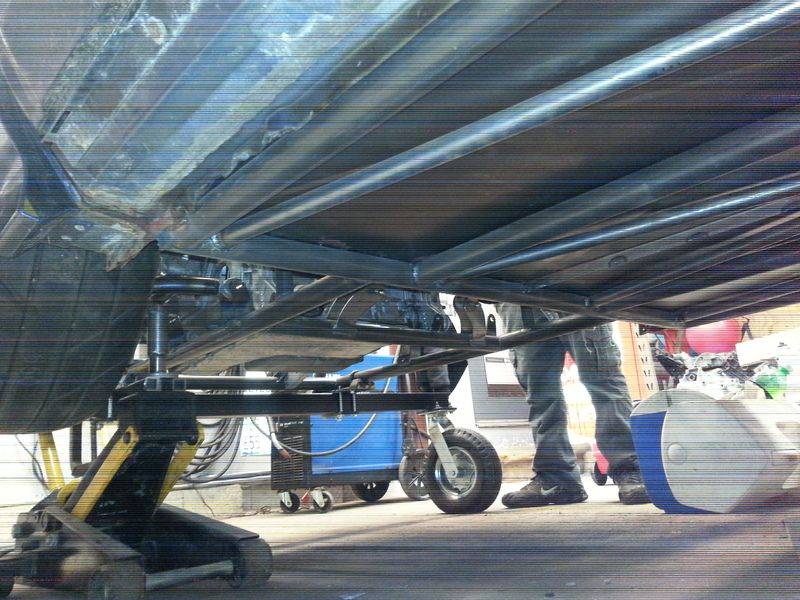 it totally looks stock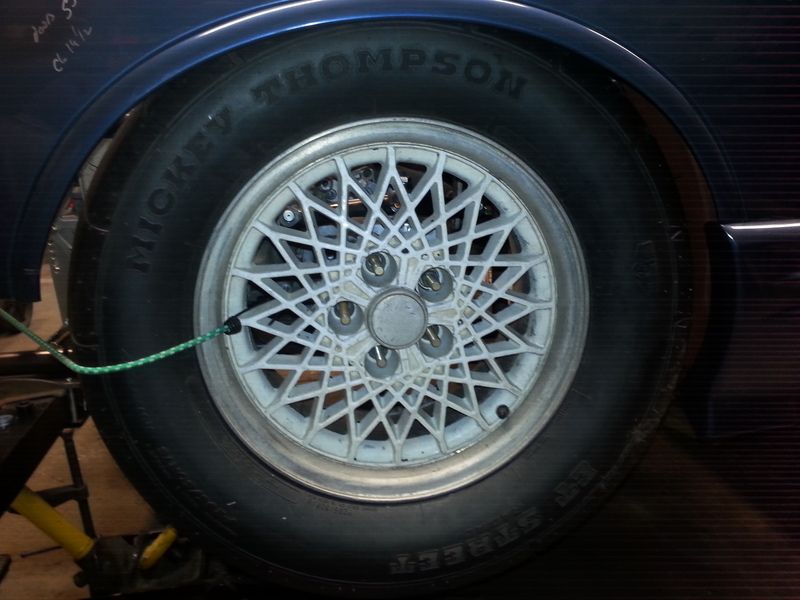 _________________
Psychotic Gearhead/Redneck/Mekanik
94 Olds 442 Twin engine's! 6.9L/425 cu inches and 12 cylinders!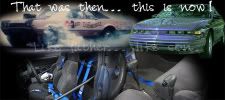 13.81 @ over 98 MPH! consistent 1.9s 60'!