Thanks for the dropping by.
Turbocharged400sbc wrote:
The guy is sniveling about having to travel 400 miles to Northern CA, just to get eighty sixed by the "roll bar police"?
About a third (134 miles) into his 400 mile trip, he passed within 5 miles of
Famoso
which is as good as, if not better than,
Sacramento
.
Turbocharged400sbc wrote:
........ he had a "custom" cam ground but i dont think it's the right one ........
Hard to say without knowing what the heads flow.
On ClubGP, jonbob wrote:
........ In comparison, the Desk top dyno and the actual dyno results were within +/- 4 WHP ........
Sounds like he thinks it's right.
Turbocharged400sbc wrote:
........ belt slip is part of his problem ........
Look to the old school for an easy fix.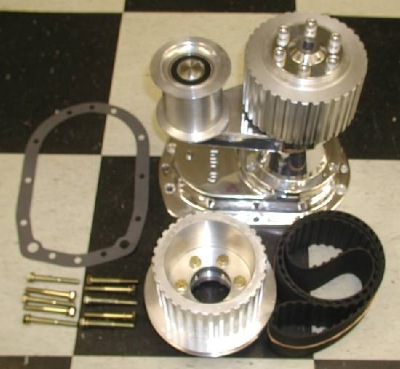 That is, assuming the combo can handle more boost?
Don't be a stranger.
Norm
_________________
Harry S. Truman wrote:
When you have an efficient government, you have a dictatorship.